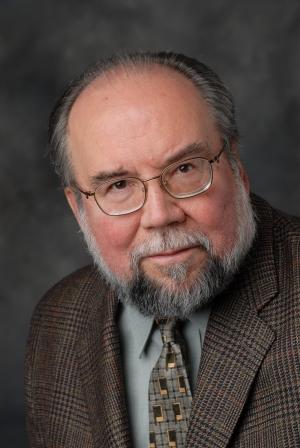 James M. Flammang, author of 30 books (including
six for children), is at work on several more,
including the title described below.
An independent journalist since the 1980s, Flammang
specialized in the automobile business. During
2016, he turned away from cars and into more vital
topics: work/labor, consumer concerns, and especially,
the emerging outrages of the Trump administration. His
website, Tirekicking Today (tirekick.com) has been
online since 1995.
Untied Knots
Tales of Travel and Back at Home
by James M. Flammang


Night Train Out of Querétaro
That morning, the trip had started with boarding the train at San Luis Potosi. It was winter in the Mexican highlands, and that city had been frightfully cold throughout our three-week stay. We'd even seen snow on the ground.
Our dirt-cheap room had a private bath but rarely any hot water. No heat, either. Nearly every day, we'd trudged downtown to sit in a restaurant that had electric heaters positioned along the lower walls.
People hadn't been too friendly in San Luis Potosi. Not nearly as much as they'd appeared to be when we'd first seen the place. So, we weren't unhappy to be leaving. We'd only stayed there so long because we had to wait for a tourist-card extension to arrive in the mail. Lista de Correos. General Delivery. Once it arrived, we were packed and ready to head for warmer days.
We enjoyed a relaxing journey through the Mexican mountains, heading roughly south. The train was going all the way to Mexico City, but we planned to get off in Querétaro, about halfway down. There, we would wait for a train heading toward Guadalajara. By the next morning, we'd be there – the second biggest city in Mexico – if all went well. That little detail always had to be considered. This was Mexico, after all, in 1980. Anything could happen.
On our trip up to San Luis, for instance, we'd been ready to enjoy a leisurely nine-hour journey. We loved these old American rail cars, which had seen U.S. service in the 1950s, and eventually made their way south of the border for another life. They even kept the dining cars, which served surprisingly satisfying Mexican "classic" meals. Tortillas and frijoles – beans – came with every order.
As things turned out, that trip got a lot more leisurely than we had in mind. Hours after we were supposed to have reached San Luis, in the dark of night, I woke with a start to see that we were sitting motionless on a siding. Who knew where? Nobody seemed to know what had happened. Not the conductor, not the other passengers, who had sat buzzing in conversation through most of the evening, at the other end of our First Class coach. When we finally pulled into a city, many hours later, I asked someone: "Is this San Luis Potosi?" No, he said. "Es Aguascalientes."
I was mystified. By my recollection of the national map, Aguascalientes was hundreds of miles from San Luis, in the wrong direction. Several hours later, we finally reached San Luis, but it looked more like an entry point into hell. Way before we neared the station, hordes of young Mexican boys were running toward the moving train, climbing aboard – through the windows. They stepped inside that rail car as if they owned it. Was this some kind of banditry?
No, we finally discovered. These were members of families that had been waiting for the train for all these hours. So, when they learned that the train was getting close, they sent the most fleet-footed young fellow to climb aboard prematurely and claim seats for the family.
By the time we actually reached the station, the aisles were jammed to immovability. How can we ever get out? we wondered. Somehow, after plenty of pushing and shoving, we managed to squeeze ourselves and our luggage past the new arrivals and out to the platform. Our nine-hour trip had taken 37 hours. The reason? As we learned later, an explosion in a tunnel somewhere on the route had required diversion of the train in a completely different direction.
Now, heading back south again three weeks later, the mood was far more relaxed. Out in the fields, the campesinos were busy at their agrarian tasks: lifting, pulling, digging, straining. Our own physical exertions were no more taxing than lifting a fork or a cup. We were right in the middle of a four-month stay in Mexico, remaining a couple of weeks at each stop before climbing aboard yet another American-made coach car from the past.
This was the 1980s, and trains still crisscrossed the country. Rail transport had been a vital part of the 1910 Revolution; but by now, their popularity had seriously waned. Buses were the preferred mode of transport for nearly every Mexican, and for most foreigners visiting (or residing) in this lovely and vibrant, but inevitably-troubled, nation. ...
Note: This story is intentionally incomplete at this point, intended to serve as a sample.
---
Click here for Contents of Untied Knots

Click here for Introduction to Untied Knots>
Click here for excerpt from Ready? Go!
Click here for excerpt from Desk Duty
Click here for excerpt from Bad Sports
Click here for excerpt from Whites Only '59
Click here for excerpt from Scandal In the Dayroom
---
© All contents copyright 2020 by Tirekicking Today