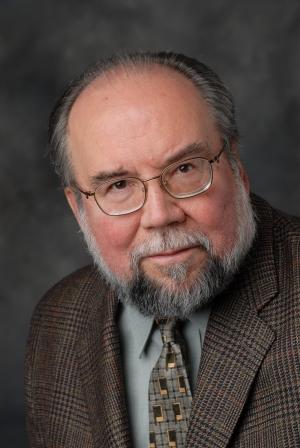 James M. Flammang, author of 30 books (including
six for children), is at work on several more,
including the title described below.
An independent journalist since the 1980s, Flammang
specialized in the automobile business. During
2016, he turned away from cars and into more vital
topics: work/labor, consumer concerns, and especially,
the emerging outrages of the Trump administration. His
website, Tirekicking Today (tirekick.com) has been
online since 1995.
Untied Knots
Tales of Travel and Back at Home
by James M. Flammang


Whites Only '59
Wherever you happen to work, a lot of the rules of the job are unspoken. Never mentioned in ordinary conversation. Not written down, either.
No, they're informal. Casual. Understood, somehow. Everybody seems to know them and, for the most part, abides by them.
Except the newcomers, of course. The new hires. Break one of those unspoken taboos and you'll hear about it soon enough, you bet. Even if you had no idea that you were breaking any rule, or bending it mildly. Or even that such rules existed at all.
The hotel business was no exception. It was full of secretive rules. Requirements, even; stuff that you were expected to know, even if no one had ever told you about them. If anything, hotels – especially small, residential hotels – were overloaded with little rules, as well as a few big ones.
At the Jefferson Hotel, on Chicago's Near North Side, there was just a single big one. A whopper. Break it, and you'd be out the door in a flash. Maybe worse, if old man Kenton got wind of your transgression.
Nobody would ever admit the existence of such an unwritten rule. If the subject ever came up, denial was a near-certainty.
Couldn't be simpler: Anyone working the desk must never – ever – rent to a negro. If the rule was stated orally, the final word wouldn't be "negro." That was the acceptable term used to describe African-American people back in '59. It wasn't the one that white people typically used, in everyday life.
---
Click here for Contents of Untied Knots

Click here for Introduction to Untied Knots>
Click here for excerpt from Get It While It's Hot
Click here for excerpt from Night Train Out of Queretaro
Click here for excerpt from Ready? Go!
Click here for excerpt from Desk Duty
Click here for excerpt from Scandal In the Dayroom
Click here for excerpt from Bad Sports
---
© All contents copyright 2020 by Tirekicking Today
Photo by "Ambro" (FreeDigitalPhotos.net)