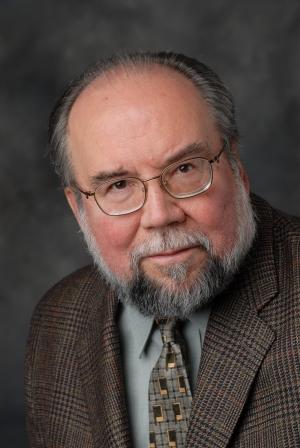 James M. Flammang, author of more than two dozen
books (including six for children), is at work on
several more, including the title described below.
A veteran automotive journalist, Flammang concentrates
on the "big picture," whether he's writing about cars,
consumer issues, simpler living, or any other topic.
During 2013, Flammang is expanding his efforts into
the areas of work/labor, consumer concerns, and travel.
Hotel Life
Living Small in an Age of Large
by James M. Flammang



Room 5 in Las Vegas residential hotel was home
for two years to the author and his wife

Chapter 1 (excerpt)
The Joy of Check-in
Every time I pass a hotel, I want to check in. Maybe for a night, maybe for a week. Possibly a month.
Sometimes, a full year of residence sounds irresistible.
Not just fancy hotels, either. Nor nostalgic mom-and-pop motels along nearly-deserted old highways, though they nearly always promise–and often deliver–especially unforgettable delights. Or in some cases, disturbances.
No, even the sight of a familiar Comfort Inn or a Hyatt alongside the Interstate, or a decaying dowager within the depths of downtown, instantly triggers an urge to step up to the check-in desk.
Most people–most Americans, at least–seem to crave a big, luxurious home on a spacious lot. You know the kind, complete with two cars in the garage and another posing in the driveway. That's what we're all expected to strive for, to covet, to be unhappy if we don't attain it. Two or 2.5 baths, a bedroom for each kid, patio and carport waiting.
Me, I just want a hotel room: possibly with some semblance of room service available for special occasions, but more likely a passable cafe down the street. If a window faces the outside world, noisy streets or not, all the better. TV is welcome, but telephone optional. One bed, two beds, king or single. Doesn't matter a bit. Private bath would be nice, but a facility down the hall has sufficed at times.
Maybe it's because I used to live in hotels. Cheap ones. At one time, long ago, I also enjoyed a short stint as a night clerk in a Chicago hostelry that catered largely to long-term residents. Later on, I spent a year in that very same hotel, in a room little bigger than the single bed, with a share-bath across the corridor. No TV for amusement, but the single window opened onto an intriguing segment of Chicago's entertainment district. Especially at night, there was plenty to see down on North State Street, without even leaving the room.
A couple of years later, I occupied a terrific corner room in another weekly-rate hotel with a view of Chicago's Lincoln Park out one window (if you stretched your neck a little), and the active Old Town neighborhood facing the other window. Second floor, right above the restaurant. Plenty of people living in that area were paying three, four, five times as much as I was in rent, because they had conventional, sizable apartments. This time, for more than a year, I enjoyed the lavish comfort of a private bath and even shelled out a few dollars extra each week to rent a TV set. This was living.
Even during the early years of marriage, we lived for a while in a hotel. In Las Vegas, of all places. Not one of those tacky high-rise monstrosities you see on the Strip nowadays, either. No, this was a little residential place right downtown, a block off Fremont Street. Weekly Rates, Private Bath, Cable TV with a black-and-white set, no less. This was the early '80s, after all, when cable was something new and little-known. Everything a person should need, don't you think?
Expecting a phone call? The manager buzzed our room, and one of us tried to dash down to the wall-mounted phone at the far end of the corridor, hoping to get there before the caller hung up in disgust. But if he did, what did it matter in the end?
We still look forward to hotel and motel stays with the enthusiasm of a consummate shopper who's stumbled upon the biggest sale ever.
Since the mid-1990s, my hotel experiences have reached a far loftier level. When a company is making the arrangements and paying the tab, the number of stars goes up. Way up. So, in addition to occupying quite a few dumps over the years, I've been a guest of such upscale outposts as the Four Seasons in several cities, various Ritz-Carltons, the Waldorf-Astoria and Mandarin Oriental in Manhattan, the Hana Maui resort in Hawaii, and the Hotel Schloss Fuschl in Salzburg, Austria. Plus more W Hotels with their unduly dark corridors and ever-so-trendy decor than I could begin to count.
Add to the mix all the hotels I've occupied on my own dime, for business or pleasure or short-term residence, and the total becomes far too big to count, From basic sleeping rooms in Mexico City to typically-tiny accommodations in Paris, plus modest habitations in Tokyo and Luxembourg City, Toronto and Miami, I've reveled in the glories of hotel life, oblivious to the alleged joys of condos and conventional homes.
Back home, it was always an apartment: furnished in my younger years, unfurnished later on–mainly because furnished units became so hard to find.
Own a house or condo? Or worse yet, a time share? Not a chance, when a friendly (or not) face at a check-in desk is waiting to welcome me for a day, a week, whatever I might desire at that particular moment.

Click here for an overview of Hotel Life
Click here for chapter outline of Hotel Life
Click here for sidebar: Own Nothing, Owe Nothing
Click here for sidebar: Prioritize!
---
© All contents copyright 2012 by Tirekicking Today