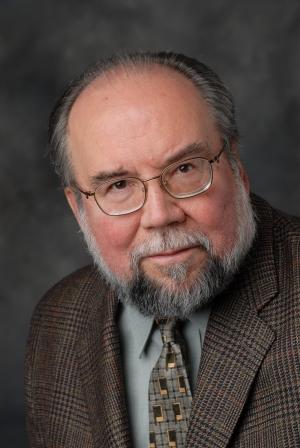 James M. Flammang, author of 30 books (including
six for children), is at work on several more,
including the title described below.
An independent journalist since the 1980s, Flammang
specialized in the automobile business. During
2016, he turned away from cars and into more vital
topics: work/labor, consumer concerns, and especially,
the emerging outrages of the Trump administration. His
website, Tirekicking Today (tirekick.com) has been
online since 1995.
Fraidy Cat
Surviving a lifetime of unwarranted fear
by James M. Flammang


Chapter 3
Sex Is Where It Starts (excerpt)
Well, where else? Powerful forces beget intense reactions. And sexual urges, including those that appear during childhood, are nothing if not intense – as well as confusing and troubling.
For most people, those reactions, both physical and mental, might be favorable. That is, enjoyable. To many others – the fearful and uncomfortable – they're decidedly harmful. For those of us who have strong sexual urges, but for whom sexual interaction is burdened with disagreeable recollections from the past, the end result is more guilt and shame than physical pleasure or primal satisfaction.
As a pre-teen and as a teenager I was utterly petrified of girls. How I envied the guys who had no trouble making friends with female persons. In the first session of eighth-grade ballroom dancing class, for instance, one male participant stood statue-like, petrified, for what seemed like hours when the boys were requested to ask one of the girls to dance. One guess who that was.
Eventually, the number of available partners was down to two: the girl who lived upstairs and whom I knew well, and an older, notably buxom girl whom I barely knew at all. After a seemingly endless period of pondering, trying to weigh carefully the benefits and demerits of each, I finally picked the latter, so they could get on with the class.
As a result, the girl I knew best was left standing alone as the group fell into ballroom dancing position. Ironically, the unpicked girl had been my first movie "date," at age 10. Rather than a memorable afternoon, that event prompted any number of catcalls from the boys on the block. So naturally, I couldn't admit having any sort of interest in her, in the dancing class.
Dating in high school? Never happened. Attending an all-boys public school didn't help. Obviously, potential partners of the opposite sex had to be found far from school grounds. I had no idea what plans and secret strategies the romantically-involved guys had at hand. Or, how they amassed the confidence to take steps toward establishing girl-boy relationships.
Not that some of my acquaintances were unwilling to help. Finding a "prom date" was a big deal in those days, as it appears to be today. One evening, one of the semi-hoodlum fellows of my acquaintance invited me to come along with his group, driving around the North Side in his black Oldsmobile with twin spotlights at the ready.
Our goal: to pick up a young lady who worked at the Woolworth's "dime store," and whom he figured might be willing to accompany a bashful, wimpy nerd such as myself to the Lane Tech Prom. In some quarters, after all, being invited to the prom by a student at that particular school was considered a feather in a young lady's cap.
As we arrived at her workplace, she was just exiting the store. When she slid into the front seat, the prospects of a workable "blind date" didn't look promising, since I was squeezed into the back. She and I never exchanged a word during the balance of our hot-rod cruise around the neighborhood, Not even a glance, as I recall. So, I wasn't surprised when our "chauffeur" told me the next day that she's wasn't going to be accompanying me to that special event.
Considering that the day in question was nearing, I had to do something, or simply give up the quest and admit defeat. Only by sheer will did I ask the girl next door to go to our Prom. After spending the whole night afraid to go near her, we ended the evening with something less than a firm handshake.
After all, I was the teenager who attended a cousin's party and sat there rigid on a straight chair, staring straight ahead for what seemed like hours, while all the other teens in that basement room were "making out." I was only there because my father had brought me along while he was visiting his brother; so naturally, they assumed I'd rather be with the teenagers downstairs.
They were wrong.
Then, in my later teens and 20s, came a series of utterly inappropriate romances: wrong girl, wrong purpose, everything wrong. Rather than any sort of joy, those dalliances led to little more than intense feelings of jealousy and possessiveness, enhancing my already poor attitude toward the opposite sex.
My father, meanwhile, counseled nothing other than the need to "wear a rubber." Obviously, he assumed that I'd be just as good at girl-chasing as he'd been. He'd also assumed I'd be good at sports, because he was. Wrong on both counts. Dead wrong. ...
Note: This chapter is intentionally incomplete at this point, intended to serve as a sample.
Click here for Chapter Outline and Summary of Fraidy Cat

Click here for excerpt from Chapter 1 - Childhood Frights: Fear starts early
Click here for excerpt from Chapter 5 - Doctor, No! Addiction makes matters wors
---
© All contents copyright 2020 by Tirekicking Today