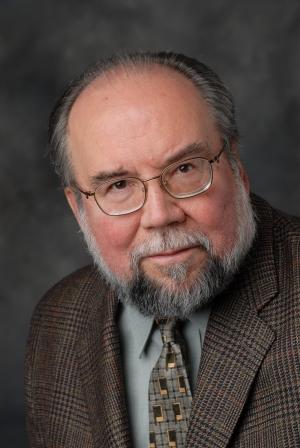 James M. Flammang, author of 30 books (including
six for children), is at work on several more,
including the title described below.
An independent journalist since the 1980s, Flammang
specialized in the automobile business. During
2016, he turned away from cars and into more vital
topics: work/labor, consumer concerns, and especially,
the emerging outrages of the Trump administration. His
website, Tirekicking Today (tirekick.com) has been
online since 1995.
Hotel Life
Living Small in an Age of Large
by James M. Flammang



Room 5 in Las Vegas residential hotel was home
for two years to the author and his wife


Brief Summary: Hotel Life looks at the pleasures of living in hotel rooms, with few possessions, at a time when "everyone" is expected to covet big houses and amass a virtually endless supply of consumer goods. Based mainly on the author's own extensive experience in hotels over the past several decades–one-star to five-star, residential or strictly overnight, memorable or easily forgettable–this book maintains a light and breezy tone, despite its questioning of basic consumer values. In a humorous way, it asks a critical basic question: Do we really need, and want, so many "things" in our lives, including big homes and bigger cars?
Chapter Outline
Introduction: Most of us have stayed in a selection of hotels or motels over the years, whether on business or for pleasure trips. Not everyone loves them. Certainly, not everyone can imagine living in a single room for more than a few days.
Many Americans have done exactly that, and this book provides a glimpse into a lifestyle that probably seems utterly foreign to the average person, who cannot imagine preferring to reside in minimal circumstances.
Homeowners and condo folks love their homes. Apartment dwellers often do, too. But those aren't the only residential formats available, by any means. Hotel Life looks at the kind of life enjoyed by those oddball folks who spend long periods in furnished rooms, kitchenette apartments, and faded–if not outright shabby–hotels. More important, these tales serve as a springboard to a dissertation on the joys of simpler living, with fewer possessions.
Based mainly on the author's own extensive experience in hotels over the past several decades, Hotel Life questions some basic consumer values. Without taking itself too seriously, it asks a critical question: Do we really need, and want, so many "things" in our lives?


Chapter 1. The joy of check-in: Cheap motels, seedy old hotels, rooming houses, furnished rooms. We've spent time in them all, along with plenty of nights in luxurious accommodations when a company was paying the tab. Or, when taking advantage of marvelous mid-winter special rates, which dropped prices drastically. Childhood, growing up in working-class Chicago during the 1940s and 1950s, brought few hotel stays. Then came our first true taste of hotel life, initially working the desk and later living in a residential hotel in the Bohemian neighborhood of 1960s Chicago. Since then, after hundreds of experiences, long and short, we've come to savor the distinct pleasures of hotel living.
Chapter 2. Benefits and drawbacks of hotel life: In a word, the biggest bonus of long-term hotel stays is simplicity. There's little or no housecleaning, you're not tied down, you're free to move out at will. No landlords to mind your business (though rooming houses, as we shall see, could be worse). Socialization is up to you–ideal for the asocial and for hermits. Just pay by the week; leases seldom required. Repairs and maintenance? That's someone else's problem. Don't like the place anymore? Just turn in the key. Hotel life boils real life down to its essentials, with few possessions and little needed. Lack of a private phone, for instance, can be either an annoyance or a bonus–though irrelevant in this era of cells. Sure, hotels can cost more than apartment rent; but there's little to worry about in a single transient room, unless it's a deranged neighbor.

SIDEBAR: Residential Hotels: a different world
Hotels in the 21st century are considered strictly transient: places to stay for a day or two, maybe a week; but no longer. Residential hotels? To the extent that most people are aware of them at all, they're presumed to be holding cells for the poor. Up until a few decades ago, in contrast, plenty of affluent people lived in hotels. Some still do. But for the most part, weekly- and monthly-rate hotels are something to be shunned, and ignored. As we shall see, the typical lack of awareness became clearly evident during an audience discussion that followed a presentation of Lanford Wilson's play, Hot L Baltimore, with a cast of colorful but decidedly downscale characters who reside in a once-grand but currently seedy old hotel, destined for demolition.
Chapter 3. One-star to five-star–plus a zero now and then: Our hotel experiences range from no stars at all to ultra-luxury five-star hostelries. Here, we scrutinize the differences, and see that quality isn't always proportional to their rating. Our list of places to avoid produces some surprises–and a few favorites. Our personal range of rates for a single night: $3 in Missouri (many years ago), to as much as $800 in Manhattan and $2,200 in Tennessee. On a less pleasant note, we find that low-star hostelries may be in rough neighborhoods, with a threat (real or perceived) of crime. Don't expect much in the way of views, and cleanliness turns out to be the big variable at the lower end of the scale.
Chapter 4. Residential vs. transient hotels: Through the years, analysts with limited hotel experience often referred to the hostelries occupied by impoverished men as "transient hotels." In reality, they were strictly residential. That's where these unfortunate folks lived, typically for long periods. Transient hotels and motels are the ones where travelers stop, staying for a day or two before moving on. Residential hotels actually were once an integral part of urban life, occupied by residents from every level of the affluence spectrum, from budget-minded workers to elderly, wealthy dowagers. Today, few even recall the role such residences used to play. Here, we consider some of the amenities (or lack of same). Residential-hotel rooms, for instance, may have a private bath, a bath down the hall, or one shared by two. This chapter also takes a brief look at by-the-hour rentals, for a different sort of transient guest.

SIDEBAR: Own Nothing, Owe Nothing
Staying out of debt is easy, if there's nothing you want to buy. In modern-day North America and Europe, however, nearly nobody seems satisfied. No wonder we're called consumers. No surprise, too, that so many of us are mired in credit-card debt, if not visiting the sharks at payday loan offices. There is another way to live, though it's hardly popular. Instead of devoting one's life to acquiring more stuff, it's actually possible to keep things simple. To own next to nothing. And better yet, to owe nothing because of endless, excessive purchases on credit. Here, we briefly chronicle the author's utterly debt-free existence, simply as a lesson that doing without is not an impossibility–and can even be an enjoyable way to live.
Chapter 5. Rooming houses: We've seen them in old movies, but not many younger Americans have ever stayed in one. Unlike the movie version, where residents congregate in the dining room and enjoy each other's company, most American rooming houses of the past–and those few that remain–are more likely to be places of isolation, with few opportunities for companionship. Most of the time, the cinema rendition is actually a boarding house, where meals are served to residents who occupy separate rooms. Rooming houses, in contrast, have the rooms but no food service and little or no common space. They can be sad and lonely places, as we'll see in several descriptions of rooming-house life. Lack of privacy is common. Rooms typically have no TV, no phone, possibly a sink–with a bathroom down the hall.
Chapter 6. Images of SROs: Flophouses and other rock-bottom residential establishment have almost faded out of the picture now, victims of urban renewal that began in the 1960s. Vestiges of the past in many cities, they still flourish in certain neighborhoods in other urban areas. As a public aid caseworker in the Sixties, we had an up-close look at some of the SROs of that day. Here, we consider what they used to be, and what those few that remain are–and wonder what happened to all those people who used to live here.
Before turning to the history of hotels, this chapter concludes by delving into the darker side, real and imagined. Residential life in a hotel continues to have a bad image. In fact, even apartment life is sometimes accompanied by a stigma, from the perspective of homeowners. In reality, some low-budget hotels and motels either cater to–or wind up with–some shady characters as long-term tenants. Here, we enumerate the most worrisome negative factors, and suggest why, for some people, hotel life would not be a sensible choice.
Chapter 7. Hotel History: This chapter traces the development of accommodations, from colonial inns to sterile and stuffy railroad hotels to lavish urban retreats. Meanwhile, during the past century, we see the parallel progression from tourist cabins to motels. Early in the 20th century, we encounter an era when living permanently in a hotel was deemed suitable for the affluent, while a different sort of establishment rose to cater to the impoverished, elsewhere in town.
Chapter 8. Motels vs. Hotels: Younger travelers, and even middle-aged folks, might not realize that motels haven't been around all that long. As chronicled by Warren Belasco in Americans on the Road: from Autocamping to Motel 1910-1945, motels didn't come into their own until after World War II. Prior to that time, small rental units along the highway often were dubbed "tourist camps." As the automobile zoomed in popularity and usage in the 1950s, a motel-building boom followed right along. Later yet, we see the rapidly-expanding motel chains overtake the old mom-and-pop establishments.
Chapter 9. The B&B experience: practical to posh: When most people think of bed-and-breakfasts, they envision a quaint and visually arresting old home, lovingly restored and converted into rental rooms. At a different point on the spectrum, La Gite del Sol in San Cristobal de las Casas, in the Mexican state of Chiapas, is among the cheapest hostel/bed-and-breakfasts we've encountered. It's also among the most enjoyable. As little as $13 a day (in the low season) brings a basic room with private bath, plus a substantial breakfast to start each morning. There's also plenty of opportunity to meet travelers from all over the world. Moving way upscale, we discover, does not necessarily improve the B&B experience. In between are the B&Bs in Europe, and especially in England, where they're prevalent, appealing, and often reasonably-priced.
Chapter 10. Hostility in the hostel: Backpackers and other minimal-budget travelers typically gravitate toward hostels–especially when traveling outside North America. Not only are they cheap (though less so than in the past), but they provide opportunities for meeting fellow travelers who can enhance the travel experience. Not every frequent traveler with a slim wallet is a hostel advocate, however, as we'll see in a short tale of a hostile hostel experience in Britain.
Chapter 11. Hotels in Mexico: This chapter reports on hotels from basic to elegant, from the bottom-budget Santillana in Veracruz and the Isabel in Mexico City, to lush resorts in Cabo and the central highlands. Mexicans are more accustomed to the basics, and many first-time visitors from the north would be aghast and squeamish in a lower-end hotel, which may lack such niceties as a toilet seat.
Chapter 12. Europe and Asia: Nearly every visitor to Europe or Asia has encountered the prevalence of tiny rooms. Often, you're barely able to walk in the area surrounding the bed. Here, we consider how they differ from North America, what to expect, and why each is memorable in its own way.
Chapter 13. All around the U.S. and Canada: As in Europe and Asia, we look at a full range of lodgings, including some that would be suitable for long stays. Not all have provided memorable experiences, good or bad, but a surprising number do, if chosen carefully. We also consider chain and independent motels, including those that still cater to weekly residents rather than tourists.
Chapter 14. Are homes necessary? To many, the very idea of living in a hotel smacks of heresy. Middle-class acquaintances would be aghast. After all, everyone in America is expected to be a homeowner–or at the very least, to aspire to that status. Those of us who've savored the delights of hotel and small-apartment life cannot help but ask those folks: "Does your home own you?" We also look at the difference between furnished and unfurnished residences, noting that some people are uncomfortable using others' stuff, while more-mobile folks couldn't care less.
SIDEBAR: Prioritize!
Leaning back in his executive chair, the attorney–decked out in a designer suit, occupying a handsomely-furnished office, looked to be fantasizing for a moment. He'd just been informed that my wife and I would soon be leaving for a several-month trip to Mexico. "Wish I could do something like that," he said, gazing toward the ceiling. "If only I had the money." Little did he know that our income was one-tenth, perhaps one-twentieth, of his. How could we undertake such an adventure, on a minimally successful freelance writer's income? Prioritize, that's how. By doing without many things that others considered essential, we could devote our dollars to what satisfied us the most. Here, we observe how prioritization–concentrating on what's most important to you–is the one and only way to enjoy a relatively high life, despite having a low income.
Chapter 15. Traveling light, and living lighter: Traveling by train through Mexico in the early 1980s, we encountered a group of young backpackers, whose acrid glances signified scoffing at our conventional suitcases. Little did they know that those valises contained all our worldly goods. Living without possessions can ease the mind, unless you're one of those who simply cannot do without "things." Living cheaply also buys a person more time for what he or she really wants to do. Modest living most definitely does not have to mean miserly, however. It can be quite enjoyable and provide a form of wealth all its own. Mainly, it's a question of priorities. You can own plenty, and probably owe plenty as well. Or, as we do, you could own nothing (or nearly so), and owe nothing to anyone.
Chapter 16. On your own, at your own speed: Hotel life and its modest-living cousins provide a milieu in which there's less need to abide by someone else's rules and schedules. When wanderlust strikes, you're free to move elsewhere. And even if you choose to stay on longer–even for the rest of your life–you know every day that you don't have to. That morsel of knowledge in itself can be a delirious comfort.
Chapter 17. Behind the desk: You get a different view of the world when putting in a few shifts behind the desk at a hotel–particularly, a modestly-priced residential hotel where the guests tend to be far more varied. In this chapter, we look at a stint as night clerk in a residential establishment with a cast of characters that almost approaches those in Lanford Wilson's play, Hot L Baltimore.
Chapter 18. Cheap Hotels: going, going, almost gone
Unprofitable to owners and unattractive to investors, low-rent residential hotels have been disappearing from American cities for decades. In some urban areas, they're virtually extinct already. Years back, plenty of low-budget hotels would congregate around bus and train stations, for example, especially in places like Mexico. Today, the train stations are gone and bus stations have moved to the urban outskirts. Low-rent accommodations haven't disappeared, we discover in this chapter; but finding them takes more initiative than in the past.
Chapter 19. The Airbnb concept: a low-budget alternative
Airbnb, an online service that matches folks looking for accommodations with those who would like to rent to lodgers, has turned into something of a phenomenon. Though Airbnb listings come in all price ranges, the service is especially tempting to travelers who might otherwise have been seeking a low-budget hotel for a longer-term stay. Full apartments and houses may be rented this way, but also basic bedrooms in private homes, just about anywhere in the world. Helpful as this service has been for many travelers, including ourselves, this concluding chapter wonders if online renting serves as another death knell for the cheap hotel.
Click here for an Overview of Hotel Life
Click here for Contents of Hotel Life

---
© All contents copyright 2020 by Tirekicking Today