INCOMPETENT:
Coming Up Short in a World of Achievement (paperbound) by
James M. Flammang



Available NOW at these and other retailers:
Amazon
Barnes and Noble



---

---

White House Woes:

The Trump Presidency

First Month in Trumpland

Now that Donald Trump is officially in the White House, Tirekicking Today has halted its section on the "Countdown to Trumpland." Taking its place is a new series, titled "White House Woes: The Trump Presidency."

In addition to articles on specific issues that President Trump will be dealing with, likely to the detriment of most Americans, we will include periodic news items on the latest actions and tactics emanating from the Trump administration.

Our first story is an on-the-scene report on anti-Trump protests that took place on Inauguration Day. For details on protests in Chicago, please click here.

Trump orders travel ban, one week after Inauguration. Protesters soon gathered at airports across the country to support arriving refugees and others from certain Muslim nations, who were banned by the president's Executive Order from entering the U.S. For details, click here.

---

Latest Trump News

February 6 President charges that news media have downplayed coverage of attacks by "radical Islamic terrorists." Speaking to military leaders, as reported in The Hill,Mr. Trump alleged that "it's gotten to a point where [attacks are] not even being reported.... And in many cases, the very, very dishonest press doesn't want to report it."

February 7: Senate confirms Betsy DeVos as education secretary. For the first time in U.S. history, a vice president has provided a tiebreaking vote to confirm a Cabinet appointee. After the Senate split 50/50, Mike Pence voted to confirm Ms. DeVos, who has been criticized harshly for her intense advocacy of private and charter schools, to the detriment of public schools.

February 9: Federal appeals court unanimously blocks revival of travel ban, which had been initiated by Executive Order. Following a highly-criticized start to the ban, federal judges had ordered it halted temporarily.

February 10: Trump plans to issue another Executive Order on immigration "by next week," according to The New York Times, while waiting for legal action on original travel ban.

February 14: 37 mental health professionals sign letter to The New York Times, warning about Trump's mental state and behavior.

February 16: "Day Without Immigrants" protest. Chicago Patch reports that immigrants are urged to stay away from work and school, and not spend money, on Thursday Feb. 16. Celebrity chef Rick Bayless and his staff are among those closing restaurants for a day, in support of the "national strike."

Toil & Trouble

Countdown to Trumpland, our new section on the Trump phenomenon and its potential impact on so much of American life, has been our main story up until Inauguration Day on January 20. Now, we're providing news and commentary on the Trump presidency, in a section called White House Woes. Mr. Trump's candidacy and election has led to a crucial urgency among progressives and others who fear a barrage of disastrous decisions from the incoming Administration.

Meanwhile, Tirekicking Today has been developing this section on work, labor, and consumer concerns. Toil & Trouble builds upon the uncommon views in Work Hurts, one of our Books in Progress. In addition to notable news items related to work and labor, this section will feature critical essays and editorials.



---


"No man is good enough to be another man's master."


George Bernard Shaw,
in Major Barbara




---


News Headlines:

• Congressional session begins on January 3; on that same day, first steps are taken on road to dismantling President Obama's most notable legacy, the Affordable Care Act (dubbed Obamacare early on by critics).

• "Fight for $15" campaign for minimum-wage hike looks back on a string of victories in 2016, as new wage floors emerge in several regions of the country.


Additional Labor news items will be posted soon. Please check again,


---




The Dunning-Kruger effect: "Ignorance more frequently begets confidence than does knowledge."
Charles Darwin




---




"You know what the weirdest part about having a job is? You have to be there every day, even on the days you don't feel like it."
Jemima Kirke as Jessa Johansson, in episode 4 of the HBO series Girls, created and written by Lena Dunham

---

Labor-related Essays:
• Own Nothing, Owe Nothing
• 10 Ways to Keep Occupy Movement Alive
• Surprise! Some of us like to pay taxes
• Reject! For some applicants, job search is futile exercise
• Overview: All too often, Toil Is Trouble
• Needed Now: Jobs, Not Careers
• New Ways To Look at Work
• Solidarity Forever?
• Quit calling us consumers!
• Let's break the chain of consumer debt
• Prioritize! Living with Less and Liking It



---


"He that has to obey the will of another is a slave."


Samuel Fielding (1886)




UPDATED: February 23, 2017

After 23 years of covering cars, Tirekicking Today is shifting gears, with a new focus on social issues and current affairs - led by the unprecedented ramifications of the Trump presidency
Third book from TK Press Is Now On Sale
... and it's Incompetent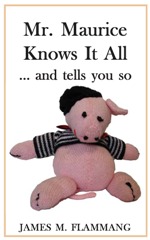 TK Press, the book-publishing division of Tirekicking Today, has issued three titles since 2014. The latest is INCOMPETENT: Coming Up Short in a World of Achievement. Whether it's sports, business, personal relationships, the arts, or any other area of life, some of us score a flat zero in the skills and talents department.

Please see ordering details at right. Excerpts from both books may be seen at Bublish.com.

Also On Sale:
• Mr. Maurice Knows It All ... and tells you so. Available as print or e-book at various retailers, including Barnes & Noble and Amazon.
In 78 concise chapters, the stuffed pig known as Mr. Maurice–who just happens to know everything–unleashes a torrent of acerbic, humorous, delightfully wise words on subjects ranging from work to movies, from money to citizenship, from status to guilt.
Note: Mr. Maurice ... was re-launched in 2016 by a different distributor and printer.


Books in Progress (outlines and excerpts)
Editor Jim Flammang, the author of more than two dozen books (including six for children), is at work on several more. Each title views its subject from an oblique and lighthearted – yet serious – perspective. Preliminary outlines and excerpts may be seen by clicking on each title.

Absurdities: Logical Lapses in everyday life and thought is a comprehensive collection of stinging essays that gaze with disbelief at various aspects of modern life. The 86 chapters are arranged in sections, including Work, Money, Identity, Communication/Technology, Consumption, Politics and Law, Pastimes, Sex, and Transportation. Scheduled to go on sale by spring of 2017.

• Untied Knots - Fiction by Flammang: two groups of short stories, each with a tangy twist. One group is travel-based; the other focuses on stay-at-home folks.

• Work Hurts: Reflections on a wasted life questions the conventional wisdom on work and careers. For untold millions, including many with "good" jobs, each day's toil delivers no joy and little reward.

• Hotel Life, subtitled "Living small in an age of large," assesses the satisfactions of simpler living and minimal consumption, while chronicling the joys (and drawbacks) of residing in low-end accommodations.

• Fraidy-Cat: Surviving a lifetime of unwarranted fear and fright. A personal look backward, focusing on lessons learned about debilitating fear and anxiety, including ways to cope and survive.

Also under consideration for future publication:
• Steering Toward Oblivion is a caustically critical but humorous observation of the car culture and auto business. Note: Outline will be updated to reflect current conditions.

For further information, please contact us at JF@tirekick.com.


---

• Articles and essays on topics related to current affairs, and occasionally about relevant automotive subjects, will be posted here periodically.



• New editorials, automotive and non-automotive), will be posted periodically.

---
---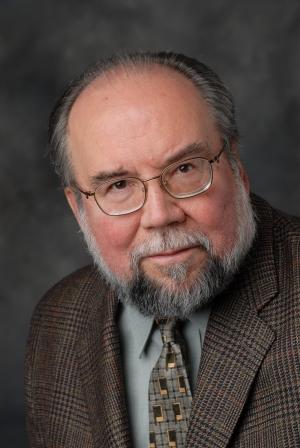 Tirekicking Today editor Jim Flammang, a veteran independent auto journalist, has contributed countless product reviews and feature articles to such publications as autoMedia.com, New Car Test Drive, CarsDirect, and Kelley Blue Book. He has written extensively for a variety of major outlets, including J.D. Power, cars.com, and the Chicago Tribune. Flammang is a member of the Freelancers Union, the International Motor Press Association, and Midwest Automotive Media Association (past president). The author of more than two dozen books, mostly on auto history, also has contributed extensively to Consumer Guide publications and to such trade publications as Ward's Dealer Business. TK Press, established in 2014 as a division of Tirekicking Today, has already published three books by Flammang.
Countdown to Trumpland
Early January, 2017
Leading Up to Inauguration
---
Delight or Disaster?
Trump presidency signals either his promised return to a "Great" America, or the demise of Constitutional Democracy, with economic tragedy for lower and middle classes.

As the New Year begins, Americans face a political scene that can only be called unprecedented. To about half the voters in November's election, the arrival of Donald Trump as president-elect demonstrated a fresh start for the country. To the other half, seeing this willfully ignorant, ill-behaved, flagrantly self-absorbed bully prepare to take the reins of government – despite fierce distaste for so many of the principles and values upon which this nation was founded – is an occasion for dread, distress, and abject hopelessness....

Click here for more.





News Headlines
in the Auto World


• Ford cancels plan to build new factory in Mexico, following criticism from president-elect Trump. Instead, Ford will invest in existing plant in Michigan, to build hybrid and electric vehicles. (Automotive News, 1/3/17).

• President-elect Trump chastises General Motors for producing Chevrolet Cruze hatchbacks in Mexico, asserting that GM should pay hefty tax to send cars across the border. GM says few Cruzes go to U.S. dealers. (The New York Times, 1/3/17)

• Taking on another automaker, Trump threatens Toyota with border tax. (Automotive News, 1/5/17)

• Volkswagen pleads guilty to criminal charges of falsifying diesel-engine emissions, and is fined $4.3 billion ... six executives charged. (1/11/17)

• Automakers seek easing of future fuel-economy standards, under the new Trump administration. (2/23)


---



Note: Reviews of dozens of 2016-17 vehicles by editor James M. Flammang may be seen at CarsDirect.com


---
---
All editorials, essays, and articles are available for reprinting.
Editors are invited to contact us for rates and full details.
TIREKICKING TODAY began in 1993 as a monthly print publication. Created by widely-known automotive writer/editor James M. Flammang and associate editor Marianne E. Flammang, it went on the Internet in 1995. TIREKICKING TODAY has given consumers, enthusiasts, and industry leaders an abundant supply of valuable automotive information, incuding new-vehicle reviews, used-car buying advice, editorial commentary, and feature articles. By 2016, we were ready to ease away coverage of automobiles, and take the publication on a completely different track - focusing primarily on topics that had become more crucial than cars.
©All contents copyright 1997-2017 by Tirekicking Today.
Material may not be reused in any way without express permission from Tirekicking Today.
For information on reprinting and syndication rights,
please contact us at JF@tirekick.com.
If you would like a response to a question or comment, please provide your e-mail address.
---