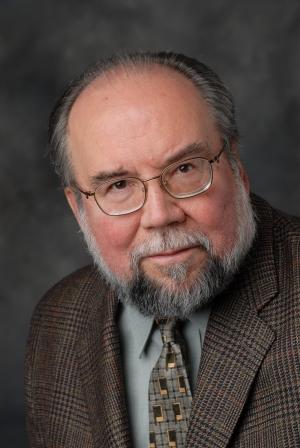 James M. Flammang, author of 30 books (including
six for children), is at work on several more,
including the title described below.
An independent journalist since the 1980s, Flammang
specialized in the automobile business. During
2016, he turned away from cars and into more vital
topics: work/labor, consumer concerns, and especially,
the emerging outrages of the Trump administration. His
website, Tirekicking Today (tirekick.com) has been
online since 1995.
Fraidy Cat
Surviving a lifetime of unwarranted fear
by James M. Flammang


CONTENTS
Section One: A Lifetime of Fear and Panic
Chapter 1. Childhood Frights: Fear starts early
Chapter 2. Crazyhouse
Chapter 3. Sex Is Where It Starts
Chapter 4. Living Each Moment – Fearfully
Chapter 5. Doctor, No! Addictions make matters worse
Chapter 6. Incompetence and Self-esteem
Chapter 7. Sports and Games
Chapter 8. Agoraphobia and Travel
Sidebar: The Invisible Prison
Chapter 9. Finding Ways To Work
Chapter 10. How To Look Normal When You're Not
Chapter 11. Marriage Matters
Chapter 12. Breakthrough, Ready or Not
Chapter 13. Depression vs. Fear
Chapter 14. Saying "No" to Fear
Chapter 15. Looking Backward: What did I do wrong?
Sidebar: An Apology to "Magic" Johnson


Section 2: Facing Each Day in Fear
A. I'm afraid of ...
People:
Cops and authority figures ... Bosses ... Co-workers and colleagues ... Friends Enemies ... Being friendless ... Gullibility ... Teamwork, Group efforts ... Sports ... Competition and competitiveness ... Criticism ... Being judged ... Arguments and dissension ... Acting or looking stupid or foolish
Struggle and Strife:
Trying ... Failing and failure ... Success
Getting Personal:
Sex and romance ... Mirrors and windows ... My body ... Making decisions ... Fun, joy and pleasure ... Laughter
B. I'm afraid of this, but ...
Water ... Heights in any form ... Disfigured people ... Creepy creatures ... Panhandlers ... Addiction ... Doctors ... Disease and germs ... Social events ... Children ... Crowds ... Waiting ... Old people ... Telephones ... Traveling alone
C. I used to be afraid of ...
Women and Girls ... Homosexuals ... Certain foreigners ... Blacks/African-Americans ... Public speaking ... Sobriety ... Being away from home ... Death
D. Most of all, I'm afraid of ...
Life ... Myself ... You
E. And yet, I'm not afraid of ...
Flying... Boats and Ships ... Pain ... Travel to foreign countries ... Staying in non-tourist accommodations ... Wandering ... through ordinary urban neighborhoods ... Big Cities ... Solitude ... Boredom
Click here for Chapter Outline and Summary of Fraidy Cat

Click here for excerpt from Chapter 1 - Childhood Frights: Fear starts early
Click here for excerpt from Chapter 3 - Sex Is Where It Starts
Click here for excerpt from Chapter 5 - Doctor, No: Addiction makes matters worse
---
© All contents copyright 2020 by Tirekicking Today
Photo by "Ambro" (FreeDigitalPhotos.net)