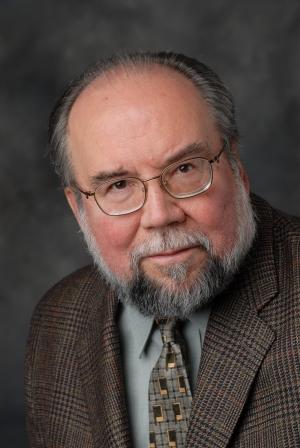 James M. Flammang, author of 30 books (including
six for children), is at work on several more,
including the title described below.
An independent journalist since the 1980s, Flammang
specialized in the automobile business. During
2016, he turned away from cars and into more vital
topics: work/labor, consumer concerns, and especially,
the emerging outrages of the Trump administration. His
website, Tirekicking Today (tirekick.com) has been
online since 1995.
Untied Knots
Tales of Travel and Back at Home
by James M. Flammang


Get It While It's Hot
Heading home after lunch one afternoon, my wife and I noticed a small group of women clustered around the entrance to our residence. It wasn't a house, or an apartment building. No, our abode – the place we lived for two years – was a residential hotel. The kind of hotel that was already disappearing in most cities, but served as home for a substantial portion of the casual population of Las Vegas. That is, for people who intended to stay for a week, maybe a month; but might instead wind up at the hotel for a year or more, paying by the week.
Room 5 was our home in downtown Vegas, on the ground floor of the Buena Vista Hotel, just steps away from the 24-hour-a-day action and dazzling neon of Fremont Street. Sixty bucks a week, including a private bath. While we were there, they even installed cable TV, hooked to the black-and-white TV that came with the room initially. Double bed, small dresser, desk. No cooking facilities, but we didn't need anything more high-tech than a heating coil to warm up soups and such. We'd be eating nearly all our meals at one of the downtown hotel's restaurants or buffets.
Unlike the Strip, which started a couple of miles to the south, Fremont Street was the heart of old Las Vegas, with a history as a tiny desert metropolis dating back to 1906. Not until well after World War II, when the Strip – Las Vegas Boulevard, the main entertainment street – did the city's population even begin its explosive growth, which persisted over the next half-century.
We'd arrived in Las Vegas in 1981, after four months of travel through Mexico. Already, some of the old luxury hotels along the Strip were beginning to disappear, replaced by ever-larger and more luxurious establishments. Old Las Vegas was still part of the picture, but a decade or so later, not much would be left of the city's earlier hotels, restaurants, and entertainment facilities.
One of the downtown hotels, the El Cortez – our favorite, it turned out – had been constructed in 1941, well before the arrival of "Bugsy" Siegel and the gangland boys from back east. More than any other individual, Siegel was credited with turning the dusty desert town into a metropolis of dazzle and glitter, catering to high rollers from across the globe.
There were no high rollers living alongside us in our residential hotel, a block away from the El Cortez. Plenty of low rollers – some of them pretty far down on their luck, others eking out a precarious living apart from the bigger hotels and casinos, with their integral bars and restaurants. From the beginning, Las Vegas has been a city of service workers, though the forms of service have changed over the years.
Yes, that includes sex workers, which brings us back to the ladies hovering in front of the Buena Vista that afternoon. Despite being illegal in Clark County, plenty of women squeezed out a living by offering their bodies for rent, short-term. Elsewhere in the state, randy gentlemen could find full-fledged, fully legal brothels. Las Vegas has always marched to the beat of its own, carefully selected drummer.
As we approached the hotel's entry door, it became evident that the women hanging about weren't exactly what you'd call ladies, in the usual sense, More like ladies of the evening; or in this case, of mid-afternoon. None were dressed especially scantily, but their choices of fabric and color were the type that sent signals to any likely prospects who were paying any attention.
One of them stepped forward, just a bit closer, seemingly prepared to ask a question that was a regular occurrence in her profession. But before she got the words out, another woman – one I recognized from chance encounters in the hotel corridor or the laundry room – stopped her abruptly. "They're okay," she said, indicating that neither I nor my wife were potential clients for sexual services. "They live here."
The first woman, more flamboyantly dressed than the others as well as more aggressive, wasn't about to be dissuaded quite that easily. "Got to get it while it's hot," she proclaimed, tossing a final come-hither glance in my direction before slowly turning back to her colleagues and competitors.
....

Note: Text above is an excerpt from full story, subject to final editing.
---
Click here for Contents of Untied Knots

Click here for Introduction to Untied Knots>
Click here for excerpt from Ready? Go!
Click here for excerpt from Night Train Out of Queretaro
Click here for excerpt from Desk Duty
Click here for excerpt from Bad Sports
Click here for excerpt from Whites Only '59
Click here for excerpt from Scandal In the Dayroom
---
© All contents copyright 2021 by Tirekicking Today